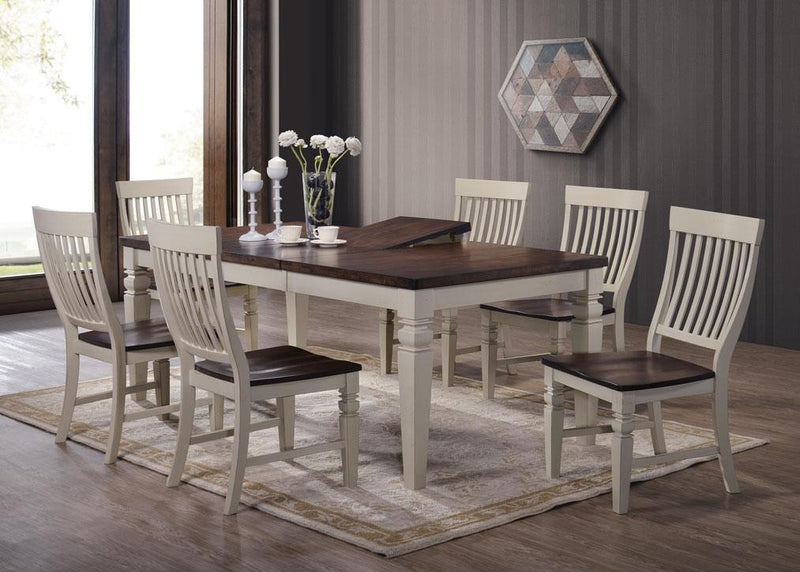 Peters Dining Set w- 6 Chairs
This Set includes a 40 x 60 Ext. Table with a 18" leaf to make it extend to 40 x 78
Choose from 2 Chair Styles and your choice of finish in either
Gray Wash/Brown Mahogany  or Antique White/Brown Mahogany
Please inquire for current availability.
Simply Woods Pensacola
Give us a call at (850) 857-4440 or come see us at the store; we are happy to help.
Local Delivery is available through a vetted, independent delivery service. Ground Floor only. Inquire with your sales associate.
This Set includes a 40 x 60 Ext. Table with a 18" leaf to make it extend to 40 x 78
Choose from 2 Chair Styles and your choice of finish in either
Gray Wash/Brown Mahogany  or Antique White/Brown Mahogany
Height: 30"
Length: 78"
Width: 40"
Wood: Parawood